In 2014, I made a resolution to read all of the out of copyright e-books I've amassed. This was number one.
The Gorgeous Girl
, by Nalbro Bartley (1920)
Summary:
Steven O'Valley is a self-made millionaire who has won his war fortune to earn the hand of Beatrice, the beautiful daughter of his billionaire former boss. Mary Faithful works as his office manager, motivated by her common sense and her unrequited love for him. Side characters include Trudy, a tough as nails flapper who boards at Mary's house and is determined to enter good society by any means necessary, and her boyfriend, the selfish and idiotic Gaylord who gets by on the good name of his once wealthy family.
Review:
Many books of the twenties are also treaties on the changing role of women at the time and this was no exception. The final conclusion was a bit unclear but it was a lot about the Gorgeous Girls, young rich girls raised to be unfit for anything but having a "good time" and the business women or "commercial nun" working hard and trying to hide their romantic longings.
But I liked the prose and the shifting POV. It was paced pretty well and I liked the characters too. I would definitely really Another book by this author.
I can't find a picture of the cover, but there were four fabulous illustrations inside.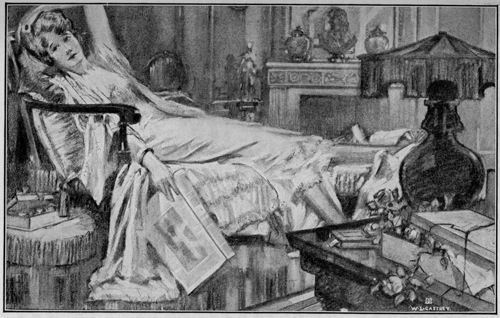 "The Gorgeous Girl had known only the most gorgeous side of life."
( Quotes )
Contains spoilers, but let's be honest, most people aren't going to read this book anyway!