Profile

Lascivious
His heart was tinder, ever ready to take fire.
Free Account
Created on 2013-07-14 16:58:07 (#2053615), last updated 2015-11-29 (94 weeks ago)
3,158 comments received, 1 comment posted
3,424 Journal Entries, 149 Tags, 0 Memories, 15 Icons

About

Mini Bio
Au fond, Claudine, tu n'es qu'une vulgaire, honnete fille...
In your heart of hearts Claudine, you are nothing but a common everyday decent girl....
想いには羽がある この部屋からあの空へ
My thoughts have wings, they fly from this room into the sky.
some girls were just born with glitter in their veins
Sweethearting in Tea Gardens
A necklace of violets is your charm against deception.
Sometimes you just have to let go...and don't forget to let your heart beat...
Yeah, if you like wayfaring Dickensian orphans...
are you Jack Sparrow, the one they call Jack Sparrow?
A Regency gentleman devoted his life to relieving boredom
Nick Jonas: Dominating Dominator
An interesting girl : American; very original and charming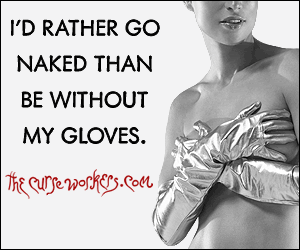 Connect
adam lambert
, angel cream donuts,
angelina jolie
,
anime
,
anna tsuchiya
,
anne of green gables
,
anne rice
,
antonio banderas
,
armand
, asian kitchen,
benji
, betsy johnson, blue bottle coffee,
boys in eyeliner
,
buffy
,
camellias
,
clara bow
,
colette
,
corsets
,
cousincest
, crepe magnolia,
dance
, dansou no reijin,
draco malfoy
,
edwardian period
,
fall out boy
,
femslash
,
flappers
, flower flavored anything,
fruit basket
,
gardenia
, gerard's beautiful angst,
girls in drag
,
good charlotte
, green tea flavored anything,
harry potter
,
harry/draco
,
hikaru utada
,
j-pop
,
japan
,
jasmine
, jill stewart,
johnny depp
, kanadzuki no miko,
karaoke
,
kat-tun
,
koda kumi
, leather trousers, les claudines,
lestat
,
louise brooks
, love junx,
manga
,
marc jacobs
,
max
,
mest
,
my chemical romance
,
namie amuro
,
nana
, natalie clifford barney, novala takemoto,
okinawa
,
panic! at the disco
, peachjohn lingerie,
pete/mikey
,
peterick
, polaire,
popslash
,
pretty boys
,
red lipstick
, renee vivien, rina chinen,
sailormoon
, seri iwahori,
shinsengumi
,
slash
,
speed
,
takarazuka
,
the academy is
, the roses in berkeley, tony/benji,
twincest
,
victorian clothes
,
vintage clothes
,
vivi

People
[View Entries]
shojo_a

[livejournal.com]
amiboshi
,
amuronomiko
,
betsuni
,
blackwayfarers
,
brilliant-pie
,
caseybrienza
,
cellinthesea
,
clockwork-yume
,
darkeyedwolf
,
electroxcuute
,
eloquentice
,
estukasa
,
god-ofshadows
,
heartgrief
,
hedonistics
,
hen19
,
hungrysumo
,
i-am-stoned
,
i-seldom-do
,
imasisara
,
inochinoakari
,
izzyhiltonpics
,
jaded-hopeless
,
kaisilverwolf
,
kamui-san-1992
,
linzeestyle
,
livre-love
,
megu-megu
,
meiou-set
,
midunaito-otaku
,
mightyisme
,
namesinhearts
,
narnendil
,
oronoda
,
outofpotions
,
peacekeeper
,
pyreflies
,
qahawthorne
,
roblewmac
,
sarahtales
,
scribble-fits
,
seig-hart
,
shadow-to-light
,
sketchmonster
,
softlyforgotten
,
sutelae
,
sylvia-thomas
,
theopteryx
,
toomuchagain
,
trekibilia
,
truefobinglove
,
xellchiri
,
yappari
,
zakken

Communities
[View entries]

Feeds
[View Entries]

Subscriptions (0)

Linking
To link to this user, copy this code:
On Dreamwidth:
Elsewhere: