So Cy and Chicchai!Aileen and I began our Epic Re-watching of Sailor Moon S this weekend, and so far it's quite amusing, and we come up with character meta that my 8th grade self never dreamed of. (Such as the fact that Haruka and Michiru are swingers, attempting to lure each of the senshi in for a bit of fun, and how Usagi and Mamo-chan have really bad sex in the present, but had super hot dirty sex both in their previous lives on the moon kingdom, and in the future in Crystal Tokyo). Dirty minds aside, I still have such a fondness for the show, and the darker themes of the manga that inspired it, and well, the world just seems a little more magical with a reincarnated Moon Princess running around saving it from evil.
In that spirit of nostalgia, here is a (MASSIVE) picspam of my favorite pics from the Sailormoon art books. (Looking at these brought back so many memories!)
Warning: one or two slightly NSFW images under the cut. Yes, you read that right.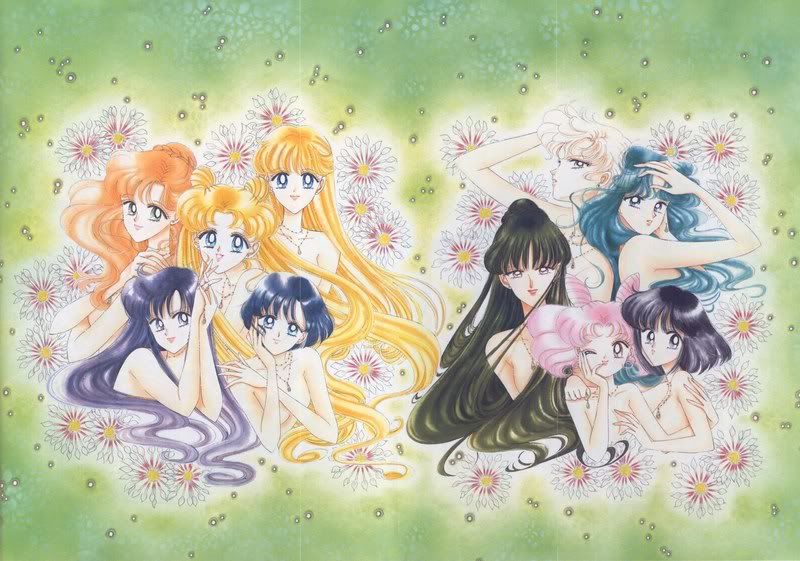 ( Read more... )