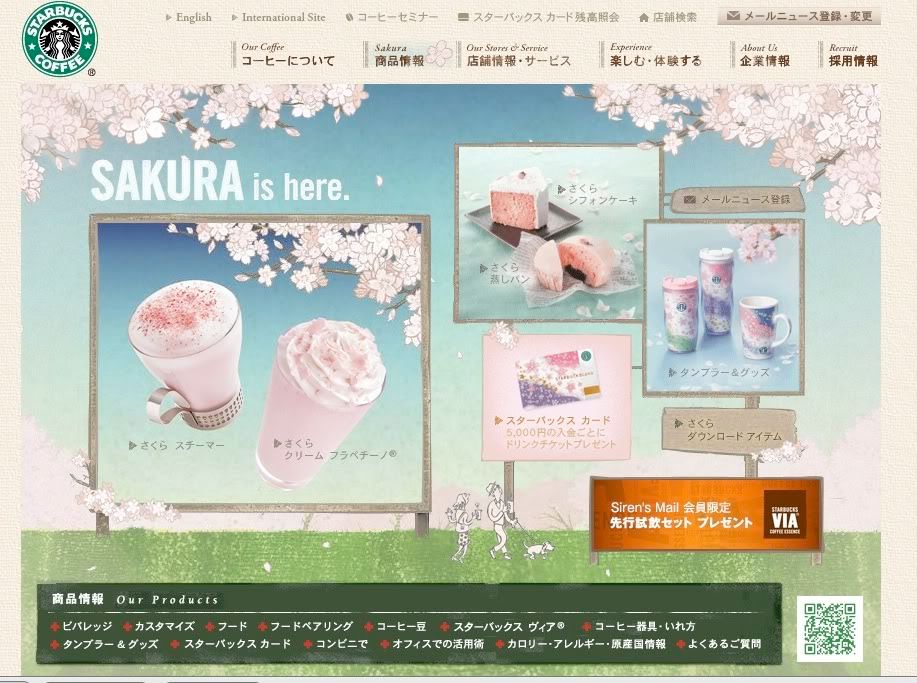 In addition to their usual Springtime Sakura Chiffon Cake and Sakura Steamed Cake, Starbucks Japan has introduced two new limited edition drink items: Sakura Steamer, and Sakura Frappachino.
Yes, that's right, a cherry blossom flavored Frappachino.
AMAZING.
I want to go to Japan right now just to drink both of those, and eat the cakes!!!!